The weekend 20th to 22nd of January, the society organized a weekend retreat at Trondheim Taiji Senter, on the outskirts of Trondheim city centre, with Ajahn Nitho as instructor. We had over 30 retreatants, and a long waiting list. The focus was basic meditation, right effort, questions and answers – and time for free and guided practice. We also saw the start of an exciting local initiative and a new organization in Trondheim, which will focus on mindfulness and meditation.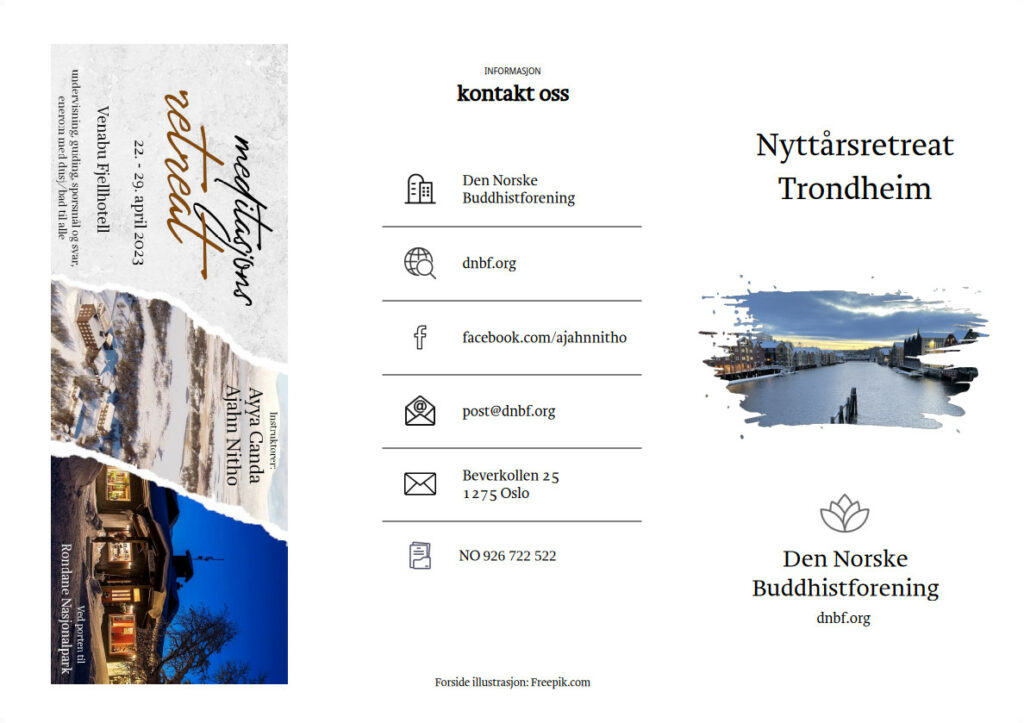 Related posts
Out in nature, peace of mind, exercise for the body on Hardangervidda - simple lifestyle and plenty of time for your own practice!

The society's first visit and course in Bergen was fully booked, and despite the competition from sun and summer, we had a lot of teachings, discussions and testing of different meditation methods.