We rented the studio "Tid for yoga" on the 17th and 18th of June 2023, to arrange a course in meditation and Buddhism for 20 people. Ajahn Nitho taught basic meditation, mindfulness and metta – while Bergen was showing off a beautiful west-coast summer.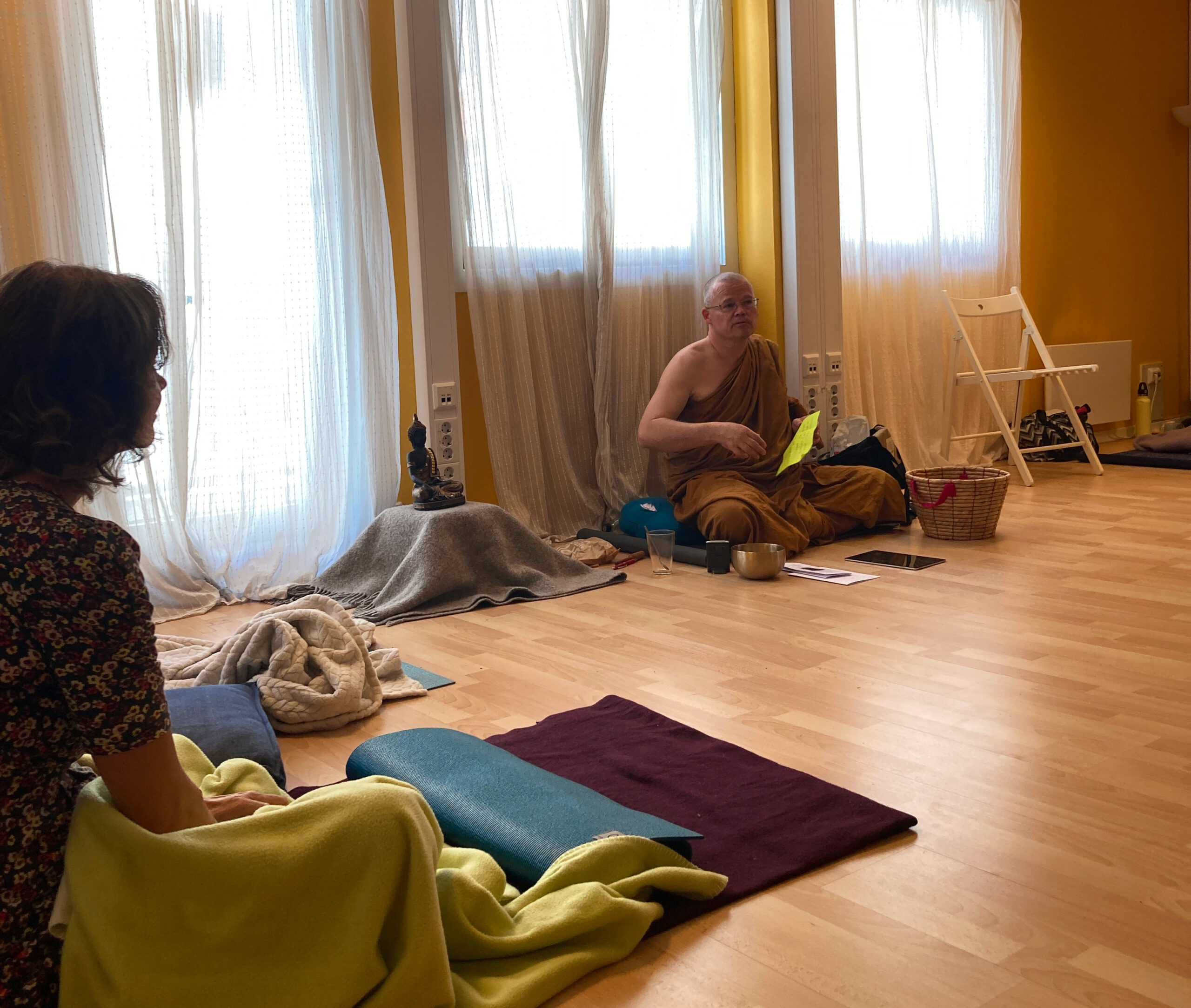 Related posts
Our first 9-day retreat in Trøndelag was at Troset, a new retreat center just outside Trondheim. It was a great retreat, in nice new premises!

DNBF's spiritual director did his annual three-month retreat in the mountains of Western Norway, a period with a focus on study, meditation and health.